Consumer, business confidence rise in Italy
BUSINESS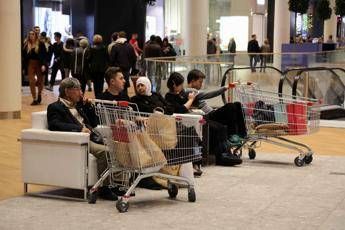 Pubblicato il: 27/06/2017 12:35
Household and business confidence climbed in Italy in June after joblessness fell to a five-year low in April and the economy grew the fastest since 2010 in the first quarter, national statistics agency Istat reported on Tuesday.
The consumer confidence climate index rose in June from 105.4 to 106.4 and the balance concerning expectations on unemployment grew from 32.9 to 35.4, Istat said.
Negative perceptions of inflation over the last 12 months decreased from -11.1 to -3.3 and the balance on inflation expectations for the 12 months improved from -14.1 to -3.7, according to Istat figures.
The composite business confidence climate index IESI (Istat Economic Sentiment Indicator) nudged up from 106.2 to 106.4, the agency said.
The manufacturing confidence index climbed from 106.9 to 107.3 and assessments on order books improved, Istat said.
Production expectations worsened and the balance on inventories fell, Istat data showed.
The uptick in household and business confidence came after Istat reported earlier this month that the Italian economy grew 0.4 per cent in January to March from the previous quarter- twice as much as initially estimated and the biggest acceleration since the last quarter of 2010.
Italian gross domestic product rose 1.2 per cent in the first quarter compared with January-March 2016 and got a boost from inventories and solid consumer spending, Istat said.
The International Monetary Fund last week increased its GDP forecast for Italy this year to 1.3 percent from 0.8 percent, noting that the country's economic growth remains among the weakest in the European Union.
The Italian government has forecast GDP to rise 1.1 percent in 2017 and by 1 percent in 2018, as the economy struggles to recover from its worst recession since World War II and from decades of chronically low growth.
RIPRODUZIONE RISERVATA © Copyright Adnkronos.