Alfano aids Italy's push to build Australian navy frigates
BUSINESS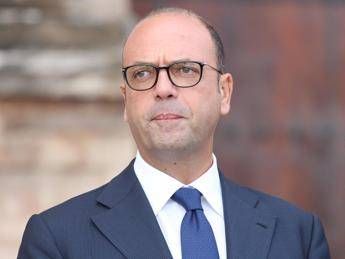 Pubblicato il: 28/11/2017 13:43
Italy's foreign minister Angelino Alfano on Tuesday said that Rome was fully behind Italian shipbuilding giant Fincantieri's bid to build nine Australian navy warships - a contract worth 35 billion dollars.
"I am here, in Adelaide, to express the Italian government's strong support for Fincantieri's offer of nine anti-submarine frigates for the Australian navy," Alfano said in the city of Adelaide during a visit to Australia.
Alfano made the remarks at the opening of Fincantieri's new office in the Adelaide during which he underlined Italy's institutional support for its industry worldwide.
Italy's successful bid for the tender to build Australia's next generation of warships would strengthen trade and investment in both countries, Alfano claimed during his visit.
"In the present geopolitical scenario, which is ever-changing as never before, we are committed to building new ties between Italy and Australia, also thanks to a mutually advantageous technological and industrial partnership," he said.
"It will enable our country to have an active role in the future of Australian shipyards," Alfano added.
"I am ready to support the intention expressed by Canberra's authorities to build all the frigates in Southern Australia. I intend to continue this dialogue in the coming months," Alfano said
Fincantieri in April last year passed the pre-selection to build the Australian navy's Future Frigate programme at Adelaide's Osbourne shipyard. Also in the running for the contract are the UK's BAE Systems and Navantia of Spain.
Construction on the frigates is expected to begin in 2020 and all three bidders have been lobbying hard to win the multi-billion dollar tender.
RIPRODUZIONE RISERVATA © Copyright Adnkronos.