China's Sinopec to use Eni's refining technology
BUSINESS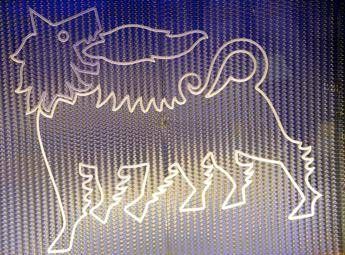 Pubblicato il: 08/01/2018 16:19
Chinese company Sinopec will build a new refining plant in southern China that uses environmentally friendly technology developed by Eni, the Italian energy giant said on Monday.
The new plant will be located at Maoming in the province of Guandong and construction is due to be completed by 2020.
The plant will use Eni's Slurry Technology, which converts refining residues entirely into high-quality light products, eliminating both liquid and solid refining residues "with significant environmental benefits", Eni said.
Under the licensing agreement, Eni will supply Sinopec with the basic engineering project and other services, including assistance during the development phase and the implementation of detailed engineering, it said.
The refinery will have the capacity to process 46,000 barrels of heavy refining residue per day and will replace an existing pet coke production line, Eni said.
The elimination of pet coke production comes amid global efforts to cut C02 emissions and the new plant complies with international Maritime Organization (IMO) regulations on sulphur in ships' bunker fuel, Eni said.
Sinopec, the world's largest operator in the refining sector, will be responsible for detailed engineering and construction operations, Eni stated.
RIPRODUZIONE RISERVATA © Copyright Adnkronos.