Italy and Iran 'to ink €5bln investment accord'
BUSINESS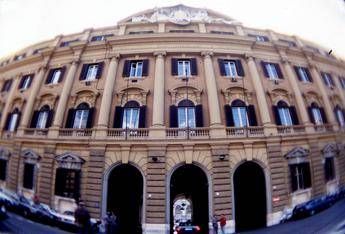 Italy's treasury ministry in Rome
Pubblicato il: 10/01/2018 15:20
Italy and Iran will on Thursday sign a credit agreement worth five billion euros that will help Italian companies invest in Iran, Italian daily Il Sole 24 ore reported on Wednesday.
Under the framework accord, Italian state-owned holding Invitalia will open lines of credit to two Iranian banks, Bank of Industry and Mine, and Middle East Bank, to fund investment projects by Italian companies, the daily said.
Italian companies have over the past two years signed 27 billion euros of business deals in the infrastructure, building, oil and gas, electrical energy, metallurgy, chemical and petrochemical sectors, projects that will be supported by the Italian government, Il Sole 24 Ore said.
Iran ended its trading isolation after a landmark July 2015 deal with six world powers to halt crippling international sanctions in exchange for curbing its nuclear activities.
Since the 2015 nuclear accord, Iran has signed framework credit agreements worth billions of dollars with Chinese, South Korean, Austrian and Danish banks, according to Il Sole 24 Ore.
RIPRODUZIONE RISERVATA © Copyright Adnkronos.