Fincantieri to build two more cruise ships for US group
BUSINESS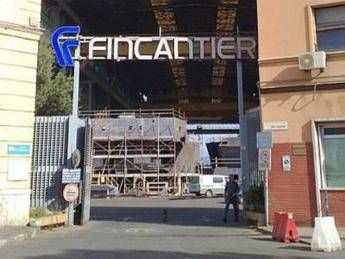 Pubblicato il: 12/07/2018 19:34
Italian shipbuilder Fincantieri will build two more cruise ships for leading US group Norwegian Cruise Line Holdings, with deliveries scheduled in 2026 and 2027, Fincantieri said in a statement on Thursday.
The option to build the two new cruise liners was included in an agreement signed in February 2017 for the construction of the first four for a six unit series, the statement said.
The energy-efficient cruiseships will weight 140,000-tonnes, be almost 300 metres long, accommodate 3,300 guests and will be the fifth and the sixth units of the Leonardo series, a class of new-concept cruise ships for the Norwegian Cruise Line (NCL) brand, according to the statement.
"The class is based on a prototype project developed by Fincantieri, which enhances the consolidated features of NCL's signature offering of freedom and flexibility, qualified by an innovative configuration for an enhanced passenger experience," Fincantieri stated.
" In addition, the focus was set on energy efficiency, with the twofold aim of optimising consumption at sea and reducing environmental impact, compliant with all the most recent regulations on this matter."
Besides NCL, Norwegian Cruise Line Holdings operates the Regent Seven Seas Cruises brand, to which Fincantieri in 2016 delivered at its Sestri Ponente yard in Genoa the ultra-luxury ship, Seven Seas Explorer.
Fincantieri - one of the world's leading shipbuilders - is now building the Seven Seas Explorer's sister ship with delivery expected in 2020 in Ancona.
RIPRODUZIONE RISERVATA © Copyright Adnkronos.