Fincantieri strengthens cooperation with China
BUSINESS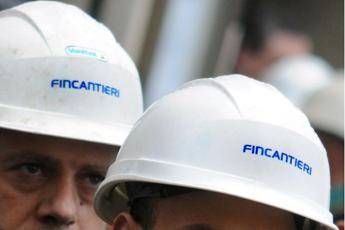 Pubblicato il: 28/08/2018 13:57
Italy's Fincantieri and China's State Shipbuilding Corporation (CSSC) inked an accord in Beijing to deepen their cooperation across the merchant shipping sector that taps into the current boom in cruise ship construction, Fincantieri said on Tuesday.
"This agreement is a further recognition of our decision to access to the great potential represented by China," said Fincantieri's chief executive Giuseppe Bono.
The new accord between the two leading shipbuilders will create further opportunities for small and medium-sized companies across Fincantieri's supply chain, said Bono.
Besides exploring joint projects in new areas, Fincantieri and CSSC can extend their current collaboration under the new accord, including a joint venture to construct the first cruise ships ever built in China for the local market, the statement said.
Other current areas of cooperation between the two companies which can now be boosted include several research and development projects in involving vessels for the oil and gas industry; cruise-ferries; mega-yachts; special vessels; steel infrastructures; marine engineering and equipment procurement as well as cruise cabins, interior decoration, and the establishment of a reliable supply chain in the cruise segment in China.
Bono attended the signing ceremony with Italy's finance minister Giovanni Tria, CSSC Lei Fanpei and the CEO of Italian state-owned lender Cassa Depositi e Prestiti, Fabrizio Palermo, according to the statement.
Fincantieri, CSSC and Carnival Corporation agreed in February last year to build two cruise ships at the Shanghai Waigaoqiao Shipbuilding shipyard, with an option for four more cruise liners, Fincantieri said.
The group also signed a letter of intent with CSSC and the Shanghai City's district of Baoshan to develop the cruise, shipbuilding and maritime activities supply chain, as well as a comprehensive accord with Huarun Dadong Dockyard (HRDD) in the field of ship repair and conversions, Fincantieri stated.
HRDD is the leading Chinese shipyard specialised in ship repair and refitting activities, aimed at serving the cruise ships based in China.
RIPRODUZIONE RISERVATA © Copyright Adnkronos.