Avoiding VAT hike top budget priority - Tria
BUSINESS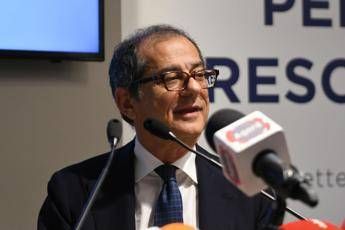 Pubblicato il: 26/09/2018 13:34
Averting an increase in Value Added Tax and excise duties is the top priority in the populist government's 2019 budget, economy minister Giovanni Tria told a meeting organised by trade association Confcommercio in Rome.
"The primary commitment in the budget to avoid increasing the tax burden which means blocking automatic VAT rises," Tria said.
The budget will include a flat tax for small-to-medium-sized firms, Tria stated.
Income tax cuts will be postponed "for future years" but next year's budget should contain a universal income for the poor, Tria told the conference.
"The budget will stimulate growth but will not jeopardise the sustainability of the public debt," he said.
The basic citizen's income is the flagship policy of the Five-Star Movement, whose leader Luigi Di Maio said earlier this week that his party would not back the government's budget targets in parliament unless they contained the of 780 euros a month income for the poor and unemployed, raised the basic state pension to this amount and lowered the retirement age.
The government, made up of the Five-Star Movement and the far-right League party, must present its first budget and economic targets this week. They later are voted on in parliament.
After Greece, Italy has the biggest debt pile (€2.3 trillion) in the euro zone in terms of gross domestic product. Fears that the government could ramp up spending and cut taxes has alarmed markets, causing a hike in interest rates over the summer.
The European Union forecasts that Italy will have the slowest growth pace in the 19-nation euro region this year and next.
RIPRODUZIONE RISERVATA © Copyright Adnkronos.