Without expansionary budget Italy headed for recession - Conte
BUSINESS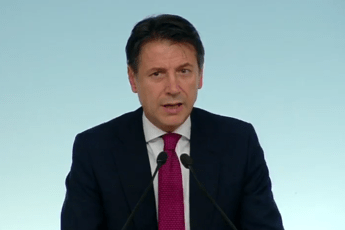 Pubblicato il: 22/10/2018 13:14
Italy's populist prime minister Giuseppe Conte on Monday defended his government's plans to hike welfare and pensions spending and to slash taxes, claiming the measures had been "studied at length" and without them the country would enter recession.
"We aren't a band of undisciplined hotheads who got into power, we have worked and studied at length, reviewed the fundamentals," he told reporters at the Foreign Press Association in Rome.
"And we reached the conclusion that if Italy kept going down the same route, it would have another recession," he said.
The austerity policies of the previous centre-left government had not worked because Italy's chronically low economic growth meant it was "bringing up the rear" in Europe," he said.
If the European Commission formally rejects Italy's deficit target of 2.4 percent for the 2019 budget - triple that set by the previous administration - the government "will set down at the discussion table," Conte conceded.
"But I want to explain the budget to the European Union," he said.
RIPRODUZIONE RISERVATA © Copyright Adnkronos.