Moavero attends key Italian-German industry meet
BUSINESS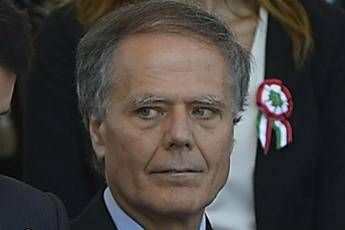 Pubblicato il: 08/11/2018 18:40
Foreign minister Enzo Moavero Milanesi was on Thursday due to attend meeting in the northern city of Bolzano of organised by Italy's Confindustria and the Federation of German Industries (BDI) who represent the European Union's two biggest manufacturing industries.
The meeting, entitled "The priorities for the Italian and German industries to promote the future of the EU" is the most important event at which the two key EU producers and exporters meet, according to the foreign ministry.
The President of the Autonomous Province of Bolzano, Arno Kompatscher, Confindustria President Vincenzo Boccia , BDI President, Dieter Kempf and the Presidents of Assoimprenditori Alto Adice, Federico Giudiceandrea and "Business Europe", Pierre Gattaz, are attending Thursday's forum, the ministry said.
Germany, the EU's largest manufacturing industry, followed by Italy, are both key drivers in the bloc's economic output and exports.
RIPRODUZIONE RISERVATA © Copyright Adnkronos.