Italy's Snam launches first Climate Action Bond in Europe
BUSINESS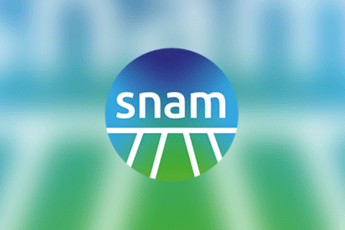 Pubblicato il: 21/02/2019 19:35
Snam on Wednesday successfully launched first Climate Action Bond in Europe, the Italian gas company said in a statement. The issuance, which is reserved to institutional investors, was some five times oversubscribed by "high quality and geographically diversified institutional investors," the statement said.
"The success of today's issuance, the first Climate Action Bond in Europe, confirms the strategic importance of our commitment to energy transition and sustainable development, boosted by the recent launch of Snamtec project in order to create the future energy company," said Snam CEO Marco Alvera.
"The proceeds from the Climate Action Bond will be used to fund our green investments in biomethane and energy efficiency and also those aimed at improving the environmental impact of Snam's activities, in the light of the target of reducing our methane emissions by 25% by 2025, Alvera added.
As well as consolidating Snam's role in the energy transition, the issuance aims to diversify the company's investor base and promote investor awareness of its environment, social and governance initiatives, said the statement.
Snam said it recently joined the Corporate Forum for Sustainable Finance, an initiative set up by European companies to create a permanent network to develop sustainable finance, with a link to projects that have a positive impact on the environment.
RIPRODUZIONE RISERVATA © Copyright Adnkronos.