Italy eyes stronger economic partnership with Saudi Arabia
BUSINESS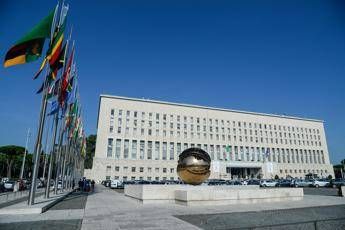 Pubblicato il: 07/08/2020 19:24
Strengthening bilateral economic ties, boosting global trade in the wake of the COVID-19 pandemic and the international quest for a vaccine were the focus of talks on Friday in Rome between Italy's foreign minister Luigi Di Maio and his Saudi counterpart Faisal bin Farhan al-Saud.
"During their cordial meetings, the two ministers looked at bilateral cooperation, underlining their intention to deepen relations in every sector of common interest," the foreign ministry said in a statement.
Saudi Arabia is Italy's top trading partner in the Gulf and its second trading partner in the Middle East and North Africa (MENA) region, Di Maio told al-Saud, according to the statement.
"There is interest on the Italian side in strengthening the economic partnership. The Saudi Government's Vision 2030 agenda offers various opportunities of strategic importance for Italian companies,"said the statement.
Strategic sectors include the infrastructure, energy, manufacturing and logistics sectors, the statement noted.
Di Maio expressed Italy's appreciation of Saudi Arabia's Group of Twenty presidency this year "in especially difficult circumstances given the global epidemic," the statement said.
During its upcoming G20 presidency next year, "Italy will build on the work begun under the Saudi presidency aimed at growing world trade that has been harmed by the pandemic, and international cooperation on the search for a vaccine, on energy and the environment," the statement added.
Friday's talks also covered international issues including war-torn Libya, the urgent need for a true and sustainable ceasefire, the resumption of oil production in Libia, the statement went on.
Di Maio "urged all sides in the conflict to do their utmost to avoid a further escalation with consequences that are unpredictable," the statement noted.
The two ministers also discussed developments in conflict-wracked Yemen and Iraq during their talks, the statement concluded.
RIPRODUZIONE RISERVATA © Copyright Adnkronos.