Florence faith festival seeks to foster tolerance
CULTURE-AND-MEDIA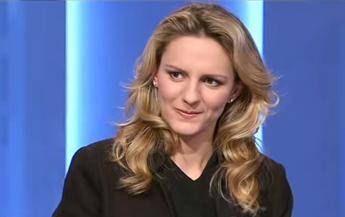 Francesca Campana Comparini
Pubblicato il: 05/05/2015 14:30
An upcoming gathering in Florence aims to champion pluralism and interfaith dialogue at a time of rising religious intolerance in the world.
The three-day 'Religions Festival" taking place in the central Italian city from 15-17 May will bring together theologians, sociologists, historians, clerics and politicians as well as writers and intellectuals.
"Pluralism is a value, not an excuse for destroying others. Wars and power struggles in the name of religion, beheadings and genocides, can no longer be tolerated," the festival programme states.
"We need to learn to think beyond destructive conflict."
The head of the Vatican's interfaith dialogue body, Cardinal Jean-Louis Tauran, the chief rabbi of Jerusalem, Aryeh Stern, and Jerusalem's Latin Patriarch Fouad Twal are among high-profile figures attending the festival's inauguration on 12 May at the University of Florence.
Polish philosopher Zygmunt Bauman, theologian Stanislaw Obirek, imam of Florence Izzedin Elzir, the head of Italy's anti-corruption watchdog, Raffaele Cantone, and former Vatican secretary of state Cardinal Tarciso Bertone are all due to take part in the festival.
A Sudanese Orthodox Christian woman, Meriam Yahia Ibrahim Ishag, who was sentenced to death in her country for apostasy last May will be presented with a special award at the festival's close on 15 May.
The festival is being organised by the philosopher and author Francesca Campana Comparini (photo). She founded the 'Meeting Places' cultural association.
RIPRODUZIONE RISERVATA © Copyright Adnkronos.