Prayers held in Milan church for DJ who committed assisted suicide
CULTURE-AND-MEDIA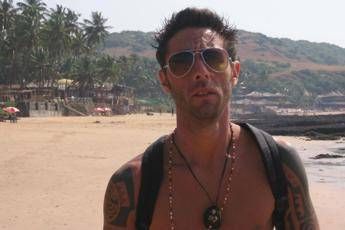 Pubblicato il: 10/03/2017 16:38
Milan's centre-left mayor Giuseppe Sala was due to attend prayers on Friday at a church in the northern Italian city for a severely disabled disc-jockey, DJ Fabo, who died in an assisted suicide procedure last month at a clinic in Switzerland.
The prayers for Fabo, whose real name was Fabiano Antoniani were announced on social media.
"Friday 10 March at 7pm in the parish of Sant'Ildefonso in Piazzale Damiano Chiesa, Milano #DjFabo #Fabo'sFree" read a tweet from @makeeuthanasialegal
The prayers at Sant'Ildefonso church in northwest Milan are being held at the request of Antoniani's mother, the parish said. There will be no funeral mass, it added.
Right-to-death activist Marco Cappato announced the death of Antoniani on 27 February at the age of 39.
"Fabo died at 11.40 am. He chose to leave this world respecting the rules of a country that is not his," Cappato announced on Twitter
Antoniani was left blind and tetraplegic after a car crash in Milan on 13 June 2014 when he bent down to pick up his mobile phone while driving.
Cappato, who went with Antoniani to the Swiss euthanasia clinic, is under investigation by Italian prosecutors for "assisting suicide" and could face up to 12 years in prison if convicted of the crime.
Euthanasia, which is strongly opposed by the Catholic Church, remains illegal in Italy.
More than 50 Italians committed assisted suicide abroad last year, according to Exit Italia, which says it receives around 90 requests for information on euthanasia each month.
RIPRODUZIONE RISERVATA © Copyright Adnkronos.