Italy takes centre stage at Bangkok Design Week
CULTURE-AND-MEDIA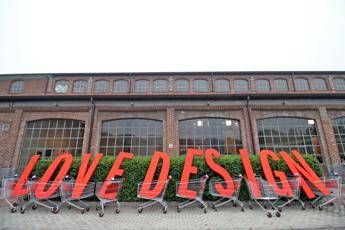 Pubblicato il: 26/01/2018 12:43
Iconic works of Italian design will be on show in Thailand at the Bangkok Design Week, which kicks off on Saturday, Italy's foreign ministry said.
The 'A*Maze*ing Journey is an installation commissioned by the Italian Embassy in Thailand - a symbolic maze made up of 2,500 cardboard boxes will take visitors on an "evocative adventure", the ministry stated.
Gianluca Vernizzi, a creative designer, is the author of the installation together with Minami Yuzawa and Khopfa Chanpensri, in partnership with AdvisingAsia, according to the ministry.
The installation is hosted at the international area at LHONG 1919, an industrial archaeological site on the banks of the Chao Praya river that was recently inaugurated by Thailand Creative and Design Centre.
The high-profile Bangkok Design Week 2018, which ends on 4 February, is taking place in several creative centres across the Thai capital and marks the celebrations of the 150th anniversary of diplomatic relations between Italy and Thailand.
It is a 'meta-euphoric programme', which is combined with other initiatives highlighting Italian design. Four major Italian design schools are taking part: Istituto Europeo del Design, Domus Academy, Istituto Marangoni and Milano Fashion Institute.
Italian experts will be holding conferences and lectures focusing on Italian design and production excellence, as well as in the training of future designers and creative talents, the ministry said.
On Sunday, Jazz pianist Enrico Zanisi and an Italian swing Djset will perform during an International Networking Event, where Italian pizza, wine, beer and water will be on offer.
The social event is aimed at Thai and foreign participants, experts and fans and Italian design works will be on display, the minstry said.
RIPRODUZIONE RISERVATA © Copyright Adnkronos.