Italy 'guest of honour' at Russian culture festival
CULTURE-AND-MEDIA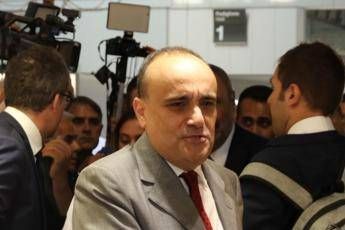 Pubblicato il: 09/11/2018 18:20
Italy's culture minister Alberto Bonisoli will travel to the Russian city of St Petersburg next week for the 7th edition of International Culture Forum at which Italy is guest of honour, the culture ministry said in a statement on Friday.
During Bonisoli's visit to St Petersburg next Thursday and Friday, he will attend a preview of an exhibition on the ancient Roman city of Pompeii being held at the state Hermitage Museum, the statement said.
Boninsoli will also take part in a panel discussion with his Russian and Qatari counterparts Vladimir Medinsky and Salah bin Ghanim al-Ali, and will attend the International Culture Forum's gala evening at which Russia's president Vladimir Putin in due to speak, the statement added.
RIPRODUZIONE RISERVATA © Copyright Adnkronos.