Future cancer treatment to be 'personalised' - Italian expert
CULTURE-AND-MEDIA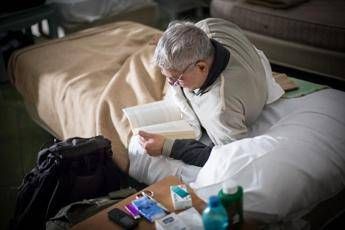 Pubblicato il: 04/02/2019 17:52
Doctors will treat patients "in a combined and integrated way" in future that takes account of their individual needs and preferences, a leading Italian oncologist told Adnkronos Salute ahead of World Cancer Day on Monday.
"The future will therefore be the identification and selection of patients with specific tumour characteristics and the use of the various different weapons available - chemotherapy, molecular targeted therapy, immunotherapy, radiotherapy - in a combined and integrated way," Giampaolo Tortora said.
"It will be a real personalisation of treatment that today is known as precision medicine," Tortora said.
This approach considers a sick person's "entire human dimension" including their "innumerable psychological, cultural, social and spiritual components," he said.
The patient's individual characteristics can influence their "therapeutic path" - from diagnosis to end-of-life care - and treatment needs to be tailored to these characteristics, Tortora explained.
"It would be extremely simplistic to think that the personalisation of therapy only involves the biotechnological, diagnostic and therapeutic dimension," he said.
Tortora, a leading expert on cancer of the pancreas, and director of the Medical Oncology at Rome's Policlinico Gemelli's teaching hospital, previously launched the 'Convivio' project at University Hospital of the University of Verona.
At the Policlinico Gemelli, Tortora aims to build on the Convivio project's successful experience in the "humanization of care", he said.
As part of these plans, the Gemelli hospital will soon sign an 'integrated medicine' accord with Jefferson University in the United States, Tortora noted.
"This is to give patients not just medical treatment but other care - from nutrition to yoga," Tortora said.
RIPRODUZIONE RISERVATA © Copyright Adnkronos.