Italian contemporary art exhibited in Dakar
CULTURE-AND-MEDIA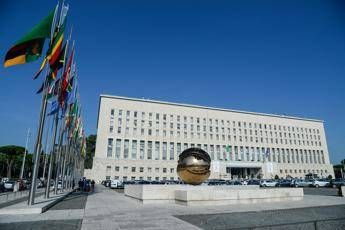 Pubblicato il: 18/06/2019 18:04
Twelve works of contemporary art from the Italian foreign ministry's permanent collection have gone on show through 13 July at the Museum of Black Civilizations in Senegal's capital, Dakar, the ministry said in a statement.
"It is the result of Italy's commitment to invest in culture in Africa and of the intention to collaborate with the Dakar Black Civilizations Museum, which is a leading example in Africa of a space open to cultures from all over the world and of opportunities for cross-fertilization," Italy's ambassador to Senegal, Francesco Paolo Venier said.
The exhibition aims to give the Senegalese public a flavour of the Italy's lively contemporary art scene and its varied style and techniques, said the foreign ministry statement. It is being organised by the Italian embassy and Italian Cultural Institute in Dakar, the statement said.
The Farnesina Collection is the first international art exhibition at the Dakar Black Civilizations Museum since it opened last December, said its director Hamady Bocoum.
"It is not surprising that Italy holds this record," Bocoum added.
The Italian artwork on show in Dakar is part of the "2019 Italy, Cultures, Africa" programme that has already staged initiatives in Senegal in the fields of design, music, theatre, dance and as well as urban culture projects such as graffiti and video art.
The Farnesina Collection was previously on show in the Indian capital, New Delhi, according to the foreign ministry.
RIPRODUZIONE RISERVATA © Copyright Adnkronos.