Italian-Iraqi archaeology institute opens
IN-DEPTH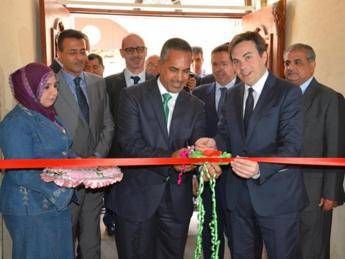 Pubblicato il: 06/04/2016 19:22
Italian foreign ministry under-secretary Vincenzo Amendola on Wednesday inaugurated a new Italian-Iraqi institute for archaeology and restoration that will train Iraqi officials and coordinate a range of cultural and research projects.
Amendola indicated how the example of the work of Italian archaeologists and other experts in Iraq shows that Italy is a 'cultural superpower' seeking to enhance the value of the world's great civilisations and to promote them.
Also present at the inauguration was deputy antiquities minister Qais Rasheed.
The new institute houses crucial satellite images of archaeological sites located around the city of Mosul which show their condition before and after the arrival of the Islamic State, highlighting the damage the jihadist group has wrought upon them. The imagery will be essential to planning the restoration of sites that have been damaged or destroyed.
The institute is run by Turin's Centre of Archaeological Research and Excavations for the Middle East and Asia (CRAST) and funded by Italy's foreign ministry and its overseas aid department. It will also work with Italian universities, authorities and organisations involved in archaeological and wider cultural cooperation.
Amendola also visited Baghdad's National Museum, which has re-opened, also thanks to Italy and the intense work undertaken by its overseas aid department. During the visit, Iraqi officials highlighted the key role Italy has played in the painstaking work that has led to the recovery and restoration of many priceless artefacts after the museum was looted in 2003, and in redisplaying its exhibits.
RIPRODUZIONE RISERVATA © Copyright Adnkronos.