Bishop of Tripoli urges more European help for migrants
POLITICS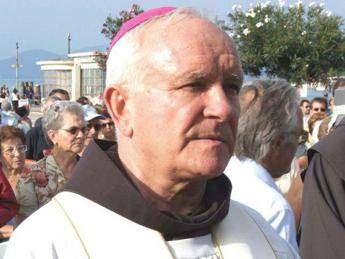 Pubblicato il: 23/04/2015 15:23
As European leaders held an emergency summit in Brussels Thursday on the migrant crisis in the Mediterranean, the top Catholic prelate in Libya said those fleeing their homelands should be welcomed, not left to perish.
"We need to understand these poor people, who are trying to survive war and hardship," the Bishop of Tripoli, Giovanni Innocenzo Martinelli told Adnkronos International (AKI).
"We must somehow be able to welcome them and not allow them to be killed or to drown," stressed Martinelli, who has vowed to stay in Islamist-controlled Tripoli rather than desert his dwindling flock.
War-torn Libya is the main departure point for migrants trying to reach Europe from Africa and the Middle East by boat and the people traffickers whose boats they board are operating with virtual impunity.
The United Nations and the International Organisation of Migration in an open letter Thursday called on the EU summit to take "bold, collective action," making the safety, protection and human rights of migrants the top priority, rather than stemming the arrivals on its shores.
The letter urged more robust search and rescue operations in the Mediterranean, measures to boost regular migration, a EU commitment to take in many more refugees, as well as more support for Italy, Malta and Greece, the European countries where most migrants land.
At least 1,750 people are known to have died in the Mediterranean so far this year, a huge rise on the same period last year amid a surge in the numbers of migrants making the treacherous journey, now mainly Syrians, sub-Saharan Africans and people from the Horn of Africa.
Pope Francis on Sunday appealed to nations to take swift and decisive action to avert future tragedies and help "men and women like us, our brothers seeking a better life".
RIPRODUZIONE RISERVATA © Copyright Adnkronos.