Vatican and 'State of Palestine' sign landmark first treaty
POLITICS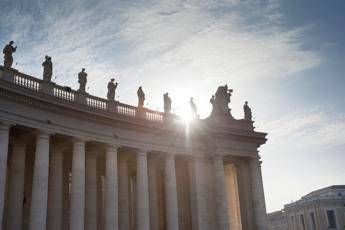 Pubblicato il: 26/06/2015 17:42
The Vatican on Friday signed a landmark accord with the 'State of Palestine', confirming the Vatican's increasingly proactive role in foreign policy under Pope Francis.
Covering the Catholic Church's activities in areas controlled by the Palestinian Authority, the treaty reaffirmed support for a negotiated two-state solution and urged "courageous decisons" to end the conflict with Israel.
Archbishop Paul Gallagher, the Vatican's foreign minster, said at the signing he hoped the treaty could be a "stimulus to bringing a definitive end to the long-standing Israeli-Palestinian conflict, which continues to cause suffering for both parties."
"The peace process can move forward only if it is directly negotiated between the Parties, with the support of the international community," Gallagher stated.
"This certainly requires courageous decisions, but it will also offer a major contribution to peace and stability in the region," he said.
Palestinian foreign minister Riad al-Maliki, said he hoped the accord would help "recognition of the right of the Palestinian people to self-determination, freedom and dignity in an independent state of their own, free from the shackles of occupation."
The treaty drew an angry reaction from Israel, however.
The Jewish state called the accord a "hasty step that damages the prospects for advancing a peace agreement" and said it could have implications for its future diplomatic ties with the Vatican.
The Israeli foreign ministry statement also criticised the "one-sided" text of the agreement, which was agreed in principle last month.
The Vatican officially recognised Palestine as a state in February 2013 and earlier welcomed the decision by the United Nations General Assembly in 2012 to recognise Palestine as a non-member observer state.
Since then the Vatican has recognised a "State of Palestine" and Francis referred to it by that name during a visit to the Holy Land last year.
RIPRODUZIONE RISERVATA © Copyright Adnkronos.