Gentiloni slams Hungarian call to close Italy's ports to migrants
POLITICS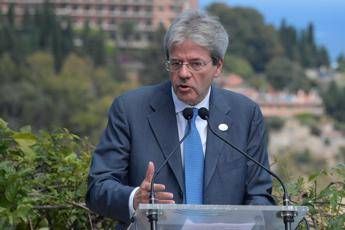 Pubblicato il: 21/07/2017 19:31
Italy's centre-left prime minister Paolo Gentiloni on Friday attacked a call by Hungary and several other eastern European countries for Italy to "close its ports" to ships bringing migrants to its mainland.
"We do our duty, as we expect the whole of Europe to do shoulder to shoulder with Italy," Gentiloni said during a visit to Turin.
"We don't accept dubious lessons or threats," Gentiloni went on.
His comments came after Hungary's premier Viktor Orban said he and the leaders of the Czech Republic, Slovakia and Poland had written to Gentiloni, urging him not to allow migrant rescue ships to dock at ports on the Italian mainland.
In the remarks to Hungary's Kossuth public radio, Orban said the so-called Visegrad leaders were willing offer help to Italy and the rest of the European Union in preventing the migrant boats setting sail from chaos-wracked Libya and ensuring humanitarian conditions for migrants in Libyan and offshore camps.
But Orban rejected compulsory quotas for the relocation of migrants from Italy, Spain and Greece to other EU nations and said genuine asylum-seekers should be identified before they were allowed to enter Europe.
"The great majority of people crossing the Mediterranean are economic migrants," Orban told Kossuth.
A day earlier, Austria's foreign minister Sebastian Kurz urged Italy to halt the ferrying of migrants to its mainland from Lampedusa and other islands where they first land. On Wednesday, Kurz also warned Austria could close its borders if Rome made good its threat to invoke a little-known EU rule and issue travel documents to migrants now hosted in Italian reception centres.
Italy's centre-left government is demanding more solidarity from European Union states in handling over half a million people who have arrived in the country in the past three years as the migrant influx continues.
A total of 93,369 boat migrants reached Italy this year though 19 July - 85 percent of those who entered Europe and over 10,000 more people than in the same period of 2016 - the International Organisation for Migration said on Friday.
RIPRODUZIONE RISERVATA © Copyright Adnkronos.