Unrealistic to ignore Haftar says UN special envoy to Libya
POLITICS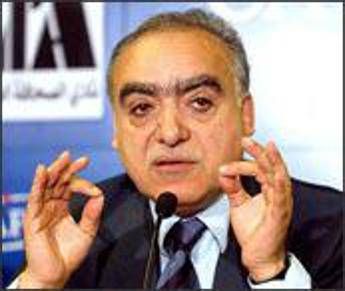 Pubblicato il: 08/08/2017 16:18
The United Nations special envoy to Libya Ghassan Salame said on Tuesday it would be "unrealistic" to ignore Khalifa Haftar, a powerful military strongman based in the east of the turmoil-hit country.
"Haftar has an impact on a part of Libya and supporters among the Libyan people," Salame told journalists in Rome after a meeting with foreign minister Angelino Alfano aimed at ending Libya's political crisis.
"He could have political as well as military ambitions. So it would be unrealistic for the UN special envoy to ignore such a force in that part of the country," said Salame, a former Lebanese culture minister.
Salame praised the controversial naval mission launched this month by Italy to help Libyan coastguard fight human trafficking, allegedly at the request of the UN-backed government of national accord (GNA) in Tripoli, saying the mission was the "right way" forward.
"Cooperation and transparency between Italy and Libya," would lead to the best results, Salame said.
Haftar last week threatened to attack Italian navy vessels if they entered Libyan waters without permission from his Libyan National Army. The Haftar-allied parliament based in Tobruk in the east of the country, also slammed the Italian naval mission as an act of aggression.
In widespread social media posts, Libyans also protested the naval mission in a reflection of broader anger in Libya over the intervention Italy, former colonial power that ruled the oil-rich North African country for the first half of the 20th century.
The mission is intended to provide technical and logistical assistance to Libya's coastguard, according to Rome and the GNA headed by premier Fayez al-Sarraj. Italian units will also help locate migrant boats to allow Libyan coastguard to intercept the vessels within territorial waters and bring them back, according to Italian media reports.
Sarraj and Haftar - Libya's main rival leaders - signed an accord on a ceasefire, elections in 2018 and other political steps at a meeting last month in Paris hosted by French president Emmanuel Macron and attended by Salame - a former Lebanese culture minister.
Egypt, the United Arab Emirates and most of French military back Haftar, a general who served in the Libyan army under late dictator Muammar Gaddafi and whose forces of been accused of human rights violations.
RIPRODUZIONE RISERVATA © Copyright Adnkronos.