Italy's ex-transport minister jailed for graft
POLITICS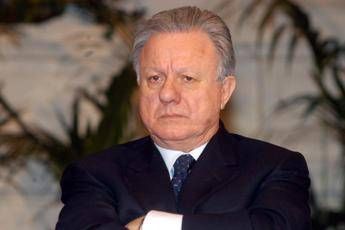 Pubblicato il: 14/09/2017 19:33
A court on Thursday sentenced Italy's former transport and infrastructure minister Altero Matteoli to four years in prison and fined him over 9.5 million euros for corruption related to contracts for the lagoon city of Venice's MOSE flood-protection system.
Matteoli denied wrongdoing in the case and said he would appeal his sentence.
"I am not corrupt and have never taken money or received favours," said Matteoli, who served in the fourth government of former conservative premier Silvio Berlusconi.
"I do not understand this sentence and my lawyers will appeal."
Venice's ex-mayor Giorgio Orsoni was acquitted of illegal party financing in the case and several senior officials escaped conviction by being cleared of charges or because these had expired under Italy's statute of limitations.
Three businessmen received suspended jail terms of between one and four years and fines of between 1,000 euros and five million euros.
The Venice court ordered all those convicted in the case to pay court courts and compensation of a million euros.
RIPRODUZIONE RISERVATA © Copyright Adnkronos.