WFP hails China's $1mn aid to Afghan, Iraqi refugees in Iran
POLITICS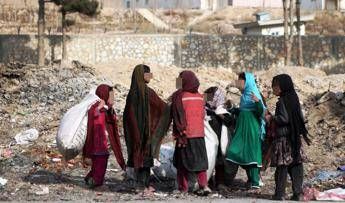 Pubblicato il: 27/11/2017 18:20
The United Nations World Food Programme (WFP) on Monday welcomed China's one million dollar donation to provide food assistance to Afghan and Iraqi refugees and promote education for refugee girls living in Iran.
"WFP is very grateful to the Government of the People's Republic of China for its contribution that will enable us to address the basic food needs of Afghan and Iraqi refugees in Iran, strengthen their livelihoods and provide food security," said WFP's representative in Iran, Negar Gerami.
The aid will be used to purchase fortified wheat flour, sunflower oil enriched with vitamins, lentils, rice and sugar for food distributions among Afghan and Iraqi refugees living in settlements across Iran, WFP said.
The commodities will be locally purchased to ensure speedy delivery and conformity with Iranian standards, the Rome-based UN agency added.
"As part of the implementation of the South-South Cooperation Assistance Fund declared by Chinese President Xi Jinping at the UN Sustainable Development Summit in September 2015, efforts are being made to achieve food security of the most vulnerable Afghan refugees in Iran," said the Chinese Embassy in Iran.
"The Chinese government and people are together with those brothers and sisters who are in difficulty. We appreciate the efforts and efficiency in implementing this project by our WFP and Iranian colleagues," the embassy added.
Each month, WFP provides 30,000 of the most vulnerable refugees with food assistance that includes bread, rice, sugar, lentils and oil. WFP also provides a take-home ration of sunflower oil to 3,000 refugee schoolgirls and their female teachers in 20 settlements across Iran, which help to promote girls' education and bridge the gender gap.
WFP has been providing food assistance to these refugees since the first asylum seekers arrived from Afghanistan and Iraq in the late 1980s.
WFP, the world's largest humanitarian agency fighting hunger worldwide, each year assists some 80 million people in around 80 countries.
RIPRODUZIONE RISERVATA © Copyright Adnkronos.