Italy deplores Yemeni rebel missile targeting Riyadh
POLITICS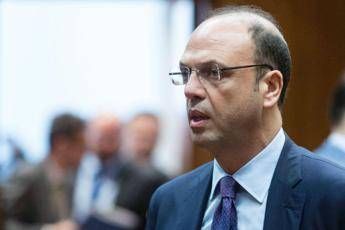 Pubblicato il: 19/12/2017 18:15
Italy's foreign minister Angelino Alfano said he "strongly condemned" the ballistic missile fired at the Saudi capital Riyadh on Tuesday by Yemen's Houthi rebels - 1,000 days after the Saudi-led coalition began a military campaign against the Houthis.
"The action by the Houthi rebels represents a threat to regional peace and stability and makes more remote the prospects for a negotiated, inclusive solution to the crisis that has afflicted Yemen for more than three years," Alfano stated.
The minister called for an end to "the spiral of violence fuelled by similar gestures" and urged all sides in the conflict to returning to the negotiating table.
"A peaceful solution is the only way of ending the conflict and the suffering of the civilian population," Alfano said.
Italy continues to support efforts by the United Nations to mediate Yemen's crisis and bring peace to the country and the region, he said.
The Houthi rebels said on Tuesday they fired a Burkan 2H ballistic missile - an Iran modified Scud missile - targeting the prestigious Yamama Palace hotel in the Saudi capital.
The Saudi-led coalition fighting Houthi rebels in Yemen has said it intercepted a ballistic missile south of Riyadh on Tuesday that was heading for a residential area of the capital, according to state-run Saudi media.
The missile reportedly did not cause any damage.
RIPRODUZIONE RISERVATA © Copyright Adnkronos.