Saleh's relatives arrive in Oman after fleeing Yemen - report
POLITICS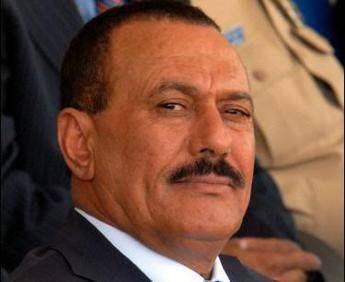 Pubblicato il: 22/12/2017 19:03
Relatives of slain former Yemeni president Ali Abdullah Saleh, arrived in Oman after fleeing from the rebel Shia Houthi movement in Sanaa, al-Arabiya satellite news channel reported on Friday.
The Saudi-led alliance against the Houthis facilitated Saleh's family's safe travel, al-Arabiya said.
Meanwhile, Houthi militiamen arrested Roqaya Al-Hajri, Saleh's sister-in-law, and her brother Ahmad al-Hajri. Roqaya is known as "the mother of orphans." Houthis raided Roqaya's home earlier this month and looted money earmarked for orphans, al-Arabiya reported.
Saleh was shot dead by Houthi gunmen on 4 December, just days after he announced in a TV address that he was swapping sides in Yemen's civil war, and would be seeking a dialogue with the Saudi-led coalition that he had been fighting, alongside the Houthis, since 2015.
Saleh ruled Yemen for over 30 years before he was forced to resign in 2011 as part of the Arab spring political revolution.
RIPRODUZIONE RISERVATA © Copyright Adnkronos.