Migration a key priority in EU's next long-term budget says Italy
POLITICS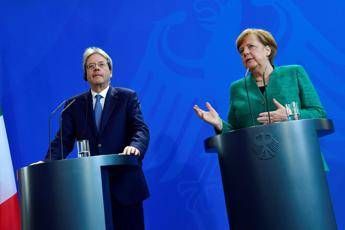 Pubblicato il: 23/02/2018 19:45
Migration must be a key priority in the European Union's next long-term budget and needs to "become a fundamental part of the EU's financial commitments," Italy's premier Paolo Gentiloni said in Brussels on Friday.
"On Italy's part it should be underlined that besides longstanding policies that cannot be dropped, there are also new priorities, first and foremost migration," Gentiloni said as he left an informal summit of EU leaders.
A priority for the bloc must be to make the issue of migration an integral part of the EU's future financial commitments, Gentiloni said.
"It is very important to us that (EU president Donald) Tusk also underlined this - for which I thank him - and did so also in relation to Libya and the funds to be made available immediately," Gentiloni said.
Friday's summit on the EU's spending priorities post-Brexit in the decade from 2020 and other issues had been "an initial exchange of views", Gentiloni said.
Discussion on the EU's next multi-year budget from 2021 onwards "will continue for a long time," Gentiloni stated.
"I believe it is crucial that the impulse comes from Italy, France and Germany...to share...European leadership on the topic of migration, relations with Africa," he said.
The three countries should also play a "key role this delicate transition phase for the EU," Gentiloni concluded.
RIPRODUZIONE RISERVATA © Copyright Adnkronos.