UN wants Libyan elections this year says envoy
POLITICS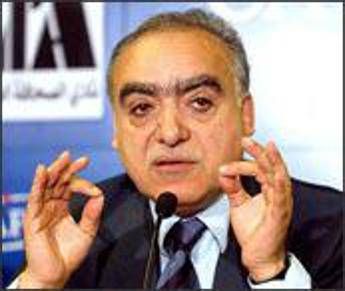 Pubblicato il: 21/03/2018 19:33
Holding "fair, free and credible" elections in Libya before the end of the year is a top priority for the United Nations, its envoy said on Wednesday, underlining that the country's political process must progress.
"For the UN, working for the conduct of fair, free, credible elections before the end of this year is at the top of our priorities," Ghassan Salame said.
"It is vital that before these elections take place, we are certain that they will be inclusive and their results accepted."
His comments in a video call to the UN Security Council were relayed via the UNSMIL mission in Libya's Twitter account.
"The political process in Libya must progress. The status quo is untenable. I ask this Council to make this message on the unsustainability of the status quo clear to all the leaders of the country," Salame stated.
Libya's current institutions are "based on shallow legitimacy; built on tenuous mandates or are divided into competing bodies," Salame said.
"To lead, unify and take difficult decisions for the good of the people, the government must come from the people. This means elections."
RIPRODUZIONE RISERVATA © Copyright Adnkronos.