Eni strengthens partnership with Algeria's Sonatrach
POLITICS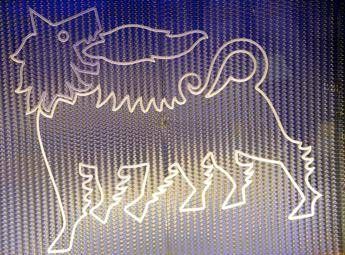 Pubblicato il: 17/04/2018 16:36
Italy's oil and gas giant Eni and Algeria's state-run Sonatrach on Tuesday inked a raft of accords including in the renewable energy sector as the company moves to extend its alliance with Sonatrach, Eni said.
"The renewed collaboration between our companies, enshrined in today's agreements, allows Eni to make a further important step forward in a key country like Algeria and to consolidate further our strategic partnership with Sonatrach," said Eni's chief executive officer Claudio Descalzi.
The forthcoming construction of a renewable energy laboratory and of a photovoltaic plant at the Bir Rebaa North production site is another step in Eni's decarbonisation process, Descalzi said.
"This process includes the development of green businesses through increasing commitment to renewable energy sources and to scientific and technological research," he said.
Another key project is the launch of an ambitious exploration and development program in the Berkine basin that will lead to the production of new gas reserves using existing infrastructures, Eni stated.
Eni said it also signed specific agreements with Sonatrach to continue their cooperation in the research and development sector, building on agreements concluded in November 2016.
The deals are aimed at strengthening integration between Eni and Sonatrach activities in Algeria and "will lead to significant cost savings and improved operational efficiency", Eni said.
The accords were signed by Descalzi and Sonatrach chairman and general manager Abdelmoumem Ould Kaddour in the western Algerian city of Oran.
Italy's gas imports have switched from Algeria towards Russia in recent years but the Italian government, which controls Eni, wants to turn Italy into a Southern European gas hub for African supplies from Algeria and Libya and future flows from Azerbaijan into Europe.
Sonatrach has struggled to attract foreign investment, a situation that Kaddour is seeking to reverse. Under his watch, Sonatrach is looking to use digital technology to boost efficiency and also plans to focus on solar power with foreign partners, Kaddour told an energy conference in Oran on Monday.
Eni is a major player Algeria, where it has had a presence since 1981 and currently participates in 32 mining permits with an equity production in the country of about 100,000 barrels of oil equivalent a day.
RIPRODUZIONE RISERVATA © Copyright Adnkronos.