Parliament speaker meets Italian ambassador to US
POLITICS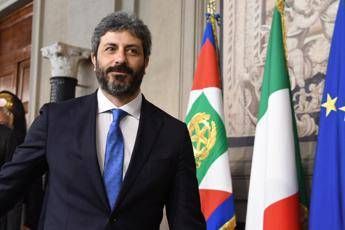 Pubblicato il: 19/04/2018 19:12
Italy's lower house of parliament speaker Roberto Fico on Thursday met Italy's ambassador to Washington Armando Varricchio at the parliament building in Rome, according to a press statement.
The press statement did not elaborate on the meeting.
Fico belongs to the populist Five-Star Movement which became Italy's largest parliamentary party after the inconclusive 4 March national election. Five-Star's leader Luigi Di Maio on Thursday held talks with Senate speaker Maria Elisabetta Alberti Casellati to explore the scope for a deal on a coalition government with the centre-right alliance.
RIPRODUZIONE RISERVATA © Copyright Adnkronos.