Salvini travels to Molise ahead of regional elections
POLITICS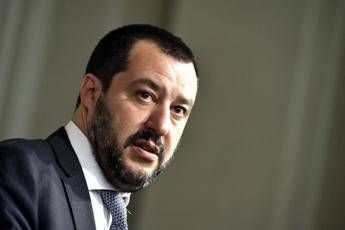 Pubblicato il: 19/04/2018 19:45
Far-right League party leader Matteo Salvini, left Rome late Thursday for a political rally in Isernia in the Molise region, where elections are being held on Sunday which observers say the rival populist Five-Star Movement could win.
Earlier, Salvini, conservative Forza Italia party leader and ex-premier Silvio Berlusconi, and rightwing Brothers of Italy party leader Giorgia Meloni held talks in Rome with Senate speaker Maria Elisabetta Alberti Casellati on a possible coalition government with the Five-Star Movement.
Casellati later on Thursday held talks with Luigi Di Maio, leader of Five-Star, which emerged as Italy's largest party in the 4 March ballot in which no single party or bloc won a clear majority.
Di Maio and Salvini, who leads the centre-right bloc - which has the most seats in parliament - have both claimed first bid to try and form a coalition government. Di Maio has insisted he must be prime minister, while Salvini has been more pragmatic during the post-election talks, suggesting that neither he nor Di Maio need be premier.
Berlusconi, whose tax fraud conviction and current trial for bribery pose an obstacle to a centre-right-Five-Star government - has postponed until Friday a planned visit to Molise as negotiations to break the post-election deadlock continue.
RIPRODUZIONE RISERVATA © Copyright Adnkronos.