Anti-migrant party leader issues ultimatum on closing Italy's borders
POLITICS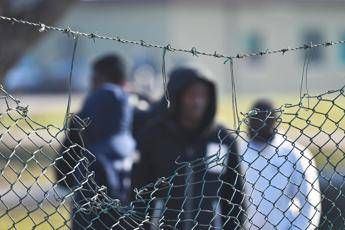 Pubblicato il: 23/04/2018 14:15
Any coalition government partner of Italy's anti-migrant League party must agree to seal Italy's borders, "like any normal country," its leader Matteo Salvini stated on Monday.
"Whoever governs with the League must be committed to closing Italy's borders in order that no more people enter - not a single one," Salvini told a political rally in the northeastern city of Tolemezzo.
"They must guarantee that Italy's borders will once again be protected like those of any normal country," added Salvini.
The League party made strong gains in inconclusive national polls last month, quadrupling its share of the vote compared with the 2013 election. Immigration is a sensitive issue in Italy, where over 600,000 boat migrants have landed since 2014.
The League is now the dominant party in the centre-right alliance - the biggest parliamentary bloc. Along with the populist Five-Star Movement - the largest party - it has claimed first bid to try and form a government.
Three rounds of talks among party leaders this month on a coalition government failed amid a mesh of seemingly irreconcilable demands.
Head of state Sergio Mattarella was expected to announce later on Monday his decision on how to end the political deadlock.
Italy has had a caretaker government since the March ballot in which no party or bloc won a parliamentary majority.
RIPRODUZIONE RISERVATA © Copyright Adnkronos.