Italy condemns Indonesian suicide blasts
POLITICS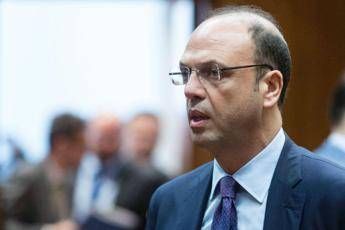 Pubblicato il: 14/05/2018 16:08
Italy's foreign minister Angelino Alfano on Monday deplored suicide attacks in Indonesia against a police station and three churches in which at least 18 people died including the bombers and over 40 were wounded.
"I express my firmest condemnation for the barbaric terrorist attacks in Surabaya,"Alfano said.
"Italy continues to stand by the Indonesian government and people in combating the ideology of terror and in defending our common values of civilisation," he went on.
"I convey my sympathy for the families of the victims and wish a fast recovery to all those injured."
Police blamed an Islamic State-inspired network for suicide bombings at a police headquarters in the Indonesian city of Surabaya in East Java on Monday and against three churches in the city.
The blasts were allegedly carried out by two families riding on motorbikes with their children, one of whom - an eight-year-old girl - survived.
Police said on Monday that they had arrested six people plotting attacks in Surabaya, the Jakarta Post newspaper reported.
The Islamic State jihadist group claimed responsibility for the church bombings in a statement carried by its Amaq news agency.
RIPRODUZIONE RISERVATA © Copyright Adnkronos.