Berlusconi alarmed by populists' government agenda
POLITICS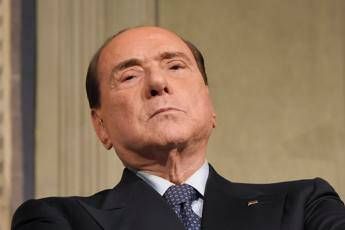 Pubblicato il: 18/05/2018 14:37
Ex-premier and billionaire media mogul Silvio Berlusconi and top officials from his Forza Italia party will this weekend pore over the "deeply worrying" 59-page blueprint for a populist coalition government, Berlusconi said on Friday.
"I have started looking at what has been called the final (government) contract and it is deeply worrying as there many parts of it that are directly opposed to the accord between allied parties of the centre-right," Berlusconi said.
"For example, on the issue of the justice system, the document goes in most over-zealous, politicised direction possible," said Berlusconi, speaking in the northern city of Aosta.
"So now we are seeing where we diverge - point by point - and will take a decision as soon as possible...even on Saturday or Sunday," Berlusconi stated.
Italy's populist Five-Star Movement leader Luigi di Maio and far-right League party leader Matteo Salvini negotiated their common agenda after Berlusconi - Salvini's veteran political ally - last week said he would not stand in the way of a Five-Star-League government.
Efforts on a populist-conservative tie-up had previously been thwarted by Di Maio's insistence that his party could not form a government with Berlusconi, who has a conviction for tax fraud and is on trial for bribery.
The centre-right alliance has been led by Salvini since the League outperformed Forza Italia in the inconclusive 4 March election that led to over two months of political deadlock.
After hammering out their common agenda in eight days of talks, Five-Star and the League are due to agree on a premier and to report back by Monday on their progress to Italy's president Sergio Mattarella.
Members of both parties are due to vote on the Five-Star-League government blueprint over the weekend.
Five-Star is the biggest parliamentary party in the hung parliament while the centre-right is the largest parliamentary bloc.
RIPRODUZIONE RISERVATA © Copyright Adnkronos.