Berlusconi willing to lead a centre-right government again
POLITICS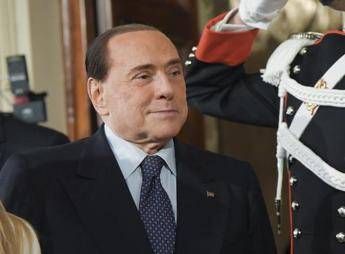 Pubblicato il: 18/05/2018 15:24
As populist parties eye the reins of power in Italy, four-times premier Silvio Berlusconi on Friday signalled his "absolute" readiness to lead another centre-right government, claiming there was no one better qualified for the job.
"I am absolutely ready and believe there is no other comparable candidate to Silvio Berlusconi," the 81-year-old media tycoon told Italy's president Sergio Mattarella in a phone-call.
"There is no one (else) who has the capabilities and experience to be the premier of such a difficult country as Italy. Who has the wisdom, the balanced approach, the ability to represent the country in Europe and internationally?"
Berlusconi's remarks came as members of the populist Five-Star Movement and Berlusconi's conservative ally, the rightwing, eurosceptic League, began voting this weekend on a common agenda hammered out by the two parties. Five-Star chief Luigi Di Maio and League leader Matteo Salvini have yet to name a prime minister for their planned government but have undertaken to report their progress on Monday to Mattarella, who must approve their pick of premier.
Berlusconi had was banned from holding public office until 2019 due to a 2013 tax fraud conviction but last weekend a court in Milan ruled the bar could be lifted immediately, saying the veteran politician had been "rehabilitated".
Berlusconi last week gave his blessing to his political ally the League to form a government without him in the wake of his conservative Forza Italia party's disappointing performance in the inconclusive 4 March national election. Forza Italia slipped behind the League in the vote, losing its top spot in the centre-right bloc - Italy's biggest political force.
RIPRODUZIONE RISERVATA © Copyright Adnkronos.