EU declines to comment on prospects for 'Italexit'
POLITICS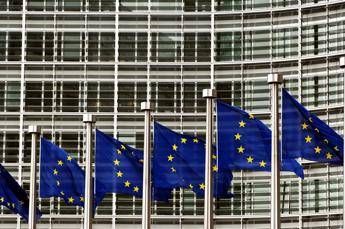 Pubblicato il: 18/05/2018 17:26
The European Union Commission on Friday refused to speculate on a possible British-style 'Italexit' if a populist, eurosceptic government takes office in one of the bloc's "founders and key members" .
"We don't comment on programmes in advance. We will let a new government be formed and then see what its actual agenda is," deputy chief EU Commission spokesperson Mina Andreeva told reporters in Brussels.
"EU Commission president Jean-Claude Juncker has highlighted Italy's importance as one of the founders and key members of the EU," Andreeva said.
Members of Italy's anti-establishment Five-Star and far-right League parties are voting over the weekend on a common agenda for a coalition government hammered out by the two sides over the past eight days, which calls for a review of EU treaties and Italy's relations with the bloc.
Five-Star and the centre-right coalition headed by League leader Matteo Salvini emerged as Italy's largest political forces after the inconclusive 4 March election in which populist parties made strong gains.
Several rounds of talks with Italy's party leaders since the March vote collapsed amid the political stalemate and the country's president Sergio Mattarella has not set a new deadline for Five-Star and the League to agree on a government.
RIPRODUZIONE RISERVATA © Copyright Adnkronos.