Mattarella invites populist pick Conte to form government
POLITICS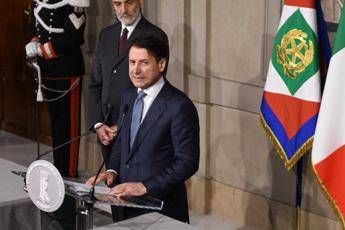 Pubblicato il: 23/05/2018 19:59
Italy's head of state Sergio Mattarella has asked the nascent populist government candidate premier Giuseppe Conte to try form a government, a role that Conte has accepted, presidential aid Ugo Zampetti said on Wednesday.
"I will be the defence lawyer for the Italian people," Conte told reporters at the Quirinale Palace after meeting Mattarella for an hour and half.
Conte, a little-known professor of civil law at the University of Florence, vowed to respect the Italian constitution and the powers of the premiership,as well as to forge "opportune" relations with the European Union and" to "maintain Italy's European and international alliances".
The common agenda agreed between the populist Five-Star Movement and the far-right League party - which include increased public spending, tax cuts and pension reform reversals - will form the basis of his planned government's policies, Conte stated.
"If I manage to form a cabinet, I will put to the parliament a programme based on the agreements reached between the political majority," Conte stated, referring to the Five-Star Movement to which he belongs and its junior coalition partner the League.
RIPRODUZIONE RISERVATA © Copyright Adnkronos.