Conte debates economy with Bank of Italy governor as bond yield spread widens
POLITICS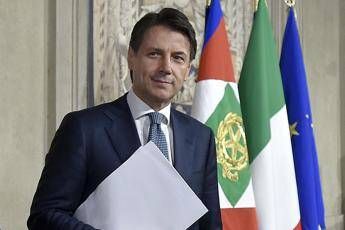 Pubblicato il: 25/05/2018 12:34
Italy's populist premier designate Giuseppe Conte on Friday held talks with central bank governor Ignazio Visco as the gap between Italian and German 10-year government bonds yields - a key measure of investor confidence - crossed the 200-basis-points mark in early trading.
"We talked about the latest state of the Italian economy as was our duty. That's all," Conte said as he arrived at the lower house of parliament to continue negotiations on his planned cabinet.
"The Bank of Italy will issue its annual report in the coming days," Conte added.
It was the first time in eleven months that the Italy/Germany 10-year bond yield spread, which was as low as 112 bps last month, topped 200 bps.
The closely watched spread between two of the eurozone's largest countries has widened by more than 30 bps this week as investor sentiment soured amid fears over the nascent populist government's spending policies and its euroscepticism.
RIPRODUZIONE RISERVATA © Copyright Adnkronos.