Top Five-Star aide Spadafora rules out cabinet role
POLITICS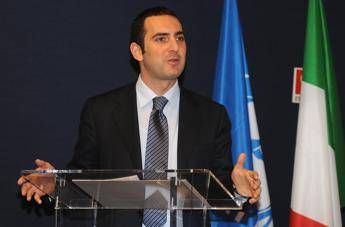 Pubblicato il: 25/05/2018 17:39
Vincenzo Spadafora, a member of parliament for the grassroots Five-Star Movement and a close aide to party leader Luigi Di Maio, on Friday denied his name would be on the list of ministers proposed by populist premier designate Giuseppe Conte.
"I won't be in the government," Spadafora told MPs.
Spadafora's comments came as Matteo Salvini, leader of the far-right League - Five-Star's junior coalition partner - told party members that Conte's cabinet line-up would not be ready on Friday, Adnkronos learned from League sources.
The sources said the main-stumbling block is the League's candidate finance minister, 81-year-eurosceptic economist Paolo Savona, over whom Italy's president Sergio Mattarella is said to have reservations.
Savona remains in the running for the key finance minister job, reliable Five-Star sources told Adnkronos on Friday.
Conte, Di Maio and Salvini were on Friday hammering out the list of proposed ministers that Conte will present to Mattarella for his approval.
Italy has been in political limbo since the inconclusive 4 March national polls in which populist parties made strong gains but no single political force won a outright parliamentary majority.
Five-Star is the biggest party while the centre-right alliance led by Salvini is the largest political bloc. Mattarella on Wednesday invited Conte - Salvini and Di Maio's pick of prime minister - to form a government.
RIPRODUZIONE RISERVATA © Copyright Adnkronos.