Ex-IMF official Cottarelli tapped to form a government
POLITICS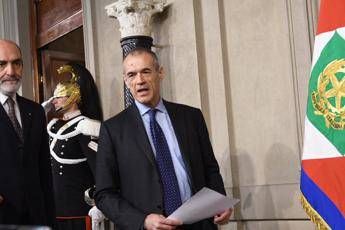 Pubblicato il: 28/05/2018 13:24
Italy's president Sergio Mattarella on Monday asked economist and former International Monetary Fund official Carlo Cottarelli to form a government after populist nominee premier Giuseppe Conte give up his bid.
Cottarelli, 63, a former IMF executive director known as "Mr Scissors" for making cuts to public spending in Italy, will try to form a cabinet of unelected technocrats. He will however struggle to get approval for his government from the parliament where populist forces have a majority in both houses.
The mandate of a Cottarelli government will be to oversee fresh elections after the inconclusive 4 March polls in which populists made strong gains but no party or bloc won an outright majority, resulting in a political stalemate.
Conte on Sunday resigned as premier designate after the pro-European Mattarella refused to accept his controversial choice of 81-year-old eurosceptic economist Paolo Savona for finance minister.
Conte, a law professor and political novice was the pick for premier of the anti-establishment Five-Star Movement and the far-right League party, whose leader Matteo Salvini insisted on Savona's appointment.
Mattarella's move could trigger constitutional crisis, according to some observers. Italy is now expected to go to the polls again in autumn.
RIPRODUZIONE RISERVATA © Copyright Adnkronos.