Di Maio reaffirms intention to impeach Mattarella
POLITICS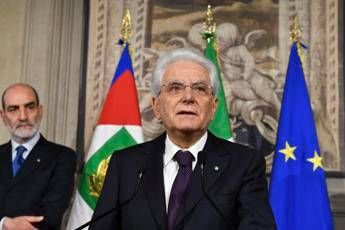 Pubblicato il: 28/05/2018 19:18
Anti-establishment Five-Star Movement leader Luigi Di Maio on Monday said he intends to go ahead with the impeachment of Italy's president Sergio Mattarella for allegedly acting unconstitutionally after he vetoed the populists' eurosceptic candidate for economy minister.
"Mattarella overstepped his prerogatives - the truth is that they didn't want us in power," Di Maio said live on Facebook.
"We can go ahead with impeachment - we need an absolute majority in parliament and if the League doesn't backtrack we have the absolute certainty that we can proceed."
Efforts by Five-Star and the far-right League - Italy's two populist parties- to form a coalition government collapsed at the weekend when their premier-designate Giuseppe Conte resigned after Mattarella refused to appoint eurosceptic economist Paolo Savona.
Mattarella's rare move was "a very grave and incomprehensible decision,"Di Maio said.
Five-Star would seek to ensure Mattarella was no longer in office by the time fresh elections are held in Italy, to allow "the unhindered formation of a government of change," Di Maio stated.
"Italians need a president who represents citizens, not ratings agencies, banks and German interests," Di Maio added.
However, under Italy's constitution, Mattarella can accept or block the appointment of proposed ministers, and vetoes have been issued before, including under Mattarella's predecessor, Giorgio Napolitano.
Mattarella said he could not appoint Savona to the post due to concern from investors at home and abroad, a veto which sparked fury from Five-Star and the League.
Italian presidents can be impeached by an absolute majority of the parliament for high treason or for violation of the constitution.
Any parliamentary vote in favour of impeachment must then be upheld by the Constitutional Court.
RIPRODUZIONE RISERVATA © Copyright Adnkronos.