Conte to meet Trump at the Whitehouse
POLITICS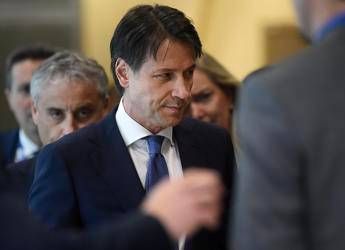 Pubblicato il: 28/06/2018 12:45
Italy's populist premier Giuseppe Conte will visit the United States next month where he is scheduled to meet US president Donald Trump in Washington on 30 July, Conte's office stated on Thursday.
"The visit will offer an opportunity to reaffirm the solidity and centrality of the ties of friendship and alliance between Italy and the US - on a bilateral and multilateral level," said the statement announcing Conte's visit.
"The two countries will deepen their cooperation, which is essential for international security and stability in the principal conflict zones including the Mediterranean, Iraq and Afghanistan," the statement continued.
"Italy and the US will also intensify their cooperation to promote mutual economic growth," added the statement, which also alluded to the "deep historical and cultural ties" underlying bilateral relations.
Conte and Trump will hold a private talks at the Whitehouse, which will be followed by a meeting attended by the Italian and US delegations, the statement from Conte's office concluded.
At the contentious G7 summit earlier this month in Canada, Conte was the only leader to back Trump's suggestion that Russia should be allowed to rejoin the exclusive club of the world's most industrialised nations. Russia was ousted from the G7 in 2014 after its invasion of Crimea in Ukraine.
Trump has described Conte as "great" and "very strong on immigration, like I am."
Conte, whose government was sworn in on 1 June, this month visited Germany for talks with Chancellor Angela Merkel on migration and met France's president Emanuel Macron at the Elysee Palace, where migration was the focus of their discussions.
RIPRODUZIONE RISERVATA © Copyright Adnkronos.