Italian lawmakers will reject EU-Canada trade deal says Di Maio
POLITICS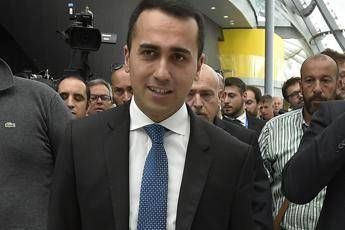 Pubblicato il: 13/07/2018 19:12
Italian lawmakers will vote down an EU-Canada free trade deal, Italy's deputy premier, welfare and economic development minister Luigi Di Maio said on Friday - an outcome that would sink the entire agreement.
"Soon the CETA (Comprehensive Economic and Trade Agreement) will reach the parliament for ratification and the majority will reject it," Di Maio told Italy's main farming association, Coldiretti.
''Any Italian civil servants abroad who continue to defend lousy treaties like CETA will be fired," added Di Maio, who leads the grassroots Five-Star Movement.
CETA eliminates 98 percent of tariffs between the EU and Canada and needs to be ratified by all 28 members of the European Union in order to come into force.
The Five-Star-League populist government, which took office on 1 June, has pledged to take a hard line to defend Italian speciality foods like Parmesan, exports of which fell 10 percent in the first quarter of the year after CETA came into force on a provisional basis in September 2017, according to Coldiretti.
Farmers in Italy held protests against CETA last year demanding that the government scrap the pact and for specialty products to be labelled "Made in Italy" to protect them from piracy.
CETA supporters view the pact as an extension of the global trade system that would boost trade between the partners by 20 percent.
RIPRODUZIONE RISERVATA © Copyright Adnkronos.