Italy welcomes choice of Rome for EMPA secretariat
POLITICS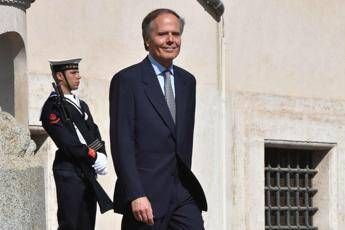 Pubblicato il: 13/07/2018 19:56
Italy's foreign minister Enzo Moavero Milanesi on Friday welcomed the decision of the Euro-Mediterranean Parliamentary Assembly to establish its permanent seat in Rome.
"We are very satisfied that Rome has been chosen as the headquarters for the permanent secretariat of the Euro-Mediterranean Parliamentary Assembly," Moavero stated.
Rome's successful bid resulted from "intense teamwork between the government and parliament," Moavero added.
"From the moment it was presented in March, the foreign ministry actively supported Rome's bid through its diplomatic network," he said.
Comprising representatives from 43 countries, the EMPA aims to further Italy's efforts to boost cooperation and dialogue between the two shores of the Mediterranean, the foreign ministry statement said.
RIPRODUZIONE RISERVATA © Copyright Adnkronos.