EU must help Libya guarantee human rights, process asylum-seekers
POLITICS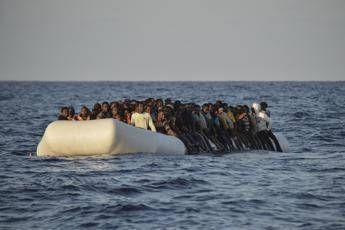 Pubblicato il: 16/07/2018 14:43
Europe must aid Libya to stop migrants crossing the Mediterranean from its shores, by helping it uphold human rights and handle requests from African countries for European asylum, Italy's interior minister Matteo Salvini said on Monday.
"The goal is to rescue, give assistance to and nourish (boat migrants), then to return them to where they set sail from," Salvini said.
"The European Union must convince itself that this is the only solution."
Migrants in the Mediterranean "are not just victims of a shipwreck", he said.
"This a people trafficking racket, a business run by mafia organisations," Salvini stated.
Relocating migrants among EU countries, barring charity rescue ships from Italy's ports and reviewing the rules of engagement of international missions are all appropriate measures at present but are temporary expedients that won't top the migrant influx, Salvini underlined.
RIPRODUZIONE RISERVATA © Copyright Adnkronos.