Conte sends condolences on death of Fiat ex-boss Marchionne
POLITICS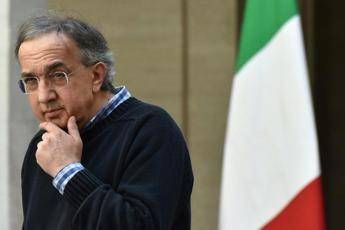 Pubblicato il: 25/07/2018 13:30
Italy's prime minister Giuseppe Conte expressed "heartfelt" condolences to the family of Sergio Marchionne, carmaker Fiat-Chrysler's former chief executive, whose death at the age of 66 was announced on Wednesday.
"I express my sorrow also that of the entire Italian government over Sergio Marchionne's passing," Conte wrote in a note.
"Heartfelt condolences to his family and to all those close to him," Conte's note continued.
Fiat-Chrysler president John Elkann earlier paid tribute to Marchionne, calling him his friend and lauding his "humanity, sense of responsibility and open-mindedness".
"I and my family will always be grateful for his achievements and are thoughts are with (Marchionne's partner) Manuela, and his children," Elkan said, urging respect for "the privacy of Sergio's family".
Tributes to Marchionne, who described himself as a corporate fixer, have continued to pour in from across Italy's political spectrum.
Exor NV, the holding company of Fiat's founding Agnelli family on Wednesday confirmed Marchionne's death in a Zurich hospital after his health declined rapidly following complications from shoulder surgery.
Marchionne, who engineered the carmaker's dramatic turnaround was replaced as CEO last week. He had led the combined company for more than a decade and boosted its value more than 10-fold during his tenure. He had planned to step down next year.
An accountant and lawyer by training, Marchionne joined Fiat in 2004 after the death of its patriarch Gianni Agnelli. He was handed an automaker that lost more than 6 billion euros (7 billion dollars) in 2003 and by 2005, he had returned the company to a profit through an alliance with General Motors Co., laying off thousands of workers, introducing new models, and slashing the time it took to produce new cars from four years to 18 months.
Fiat took control of Chrysler LLC in 2009, rescuing the American company from bankruptcy. He carried out two successful spin-offs from the merged group - first its tractor-making arm in 2011, which became CNH Industrial, then supercar-maker Ferrari, which was floated in 2016.
Marchionne was also Ferrari's CEO and chairman.
RIPRODUZIONE RISERVATA © Copyright Adnkronos.