EU urges completion of high-speed train link from Italy to France
POLITICS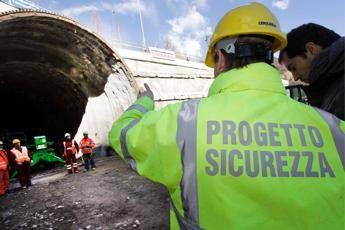 Pubblicato il: 27/07/2018 16:18
The high-speed train link from Turin to the French city of Lyon is "important" and should be completed, a European Commission spokesman said on Friday after reports in Italian media that premier Giuseppe Conte could back out of the costly EU-backed project.
"We do not comment on rumours. But the high-speed train link from Turin to Lyon is an important project not just for France and Italy but for the whole of Europe," the European Commission's spokesman for transport, Enrico Brivio, told reporters in Brussels.
Conte reportedly has support from grassroots Five Star Movement leader Luigi Di Maio for pulling out of the controversial rail link, known as TAV, despite backing for the project from the rightwing League party - Five Star's coalition partner in the populist government.
The 270-kilometre link will connect Turin and Lyon via a 60-kilometre tunnel below the Alps, at an estimated cost of 26 billion euros.
The cost of pulling the plug on the TAV is estimated at more than 2 billion euros, according to an independent study presented to the Italian cabinet in May.
Italy has already spent 400 million euros on preparatory work for the project and could incur hefty penalties from France and the European Union if it pulls the plug on the project.
The TAV has long been targeted by protests from environmental campaigners who fear that tunnelling to build the rail link will damage the ecosystem of the Alps.
Construction of the high-speed link is due to start this year and to take around a decade.
Under a 2016 deal, the EU agreed to pay 40 percent, Italy 35 percent and France 25 percent of the TAV's costs.
RIPRODUZIONE RISERVATA © Copyright Adnkronos.