League must 'rise to the challenge' after court orders seizure of party funds
POLITICS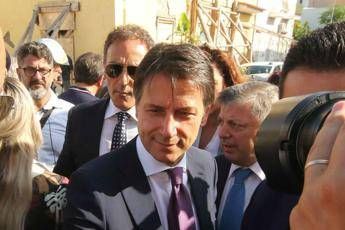 Pubblicato il: 06/09/2018 17:22
A Genoa court ruling ordering the permanent seizure of around 49 million euros from the far-right League over a major fraud conspiracy is a "serious" setback but the party must "rise to the challenge", Italy's premier Giuseppe Conte said on Thursday.
"It must be acknowledged that this presents a serious obstacle for the League, but, like any other party, it must rise to the challenge," Conte said during a visit to the quake-hit town of Lacco Ameno on the island of Ischia.
"It is difficult for any party to engage in politics when it doesn't have any financial resources," said Conte, a non-partisan law professor who does not belong to the League or to its populist Five-Star Movement coalition partner.
Former League leader Umberto Bossi, his son Renzo and ex-party treasurer Francesco Belsito were in July last year found guilty by a lower court of stealing hundreds of thousands of euros of public funding from 2008-2010, and the League was ordered to repay close to 49 million euros of state financing that it had received.
RIPRODUZIONE RISERVATA © Copyright Adnkronos.