Salvini wishes far-right politician well in Sweden's upcoming polls
POLITICS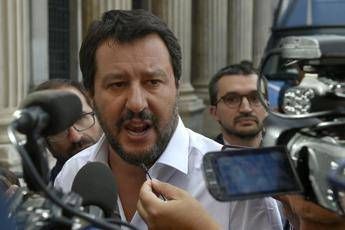 Pubblicato il: 06/09/2018 19:13
Italy's anti-migrant interior minister Matteo Salvini has sent his best wishes to the far-right Sweden Democrats party and its leader Jimmie Akesson ahead of Sunday's elections.
"I send my best wishes to Jimmie Akesson's party: after the vote I hope he will have a new and prestigious institutional role and to be able to meet him," Salvini said in a statement issued by the interior ministry.
"Sweden, the cradle of welfare and welcome has serious problems with integration. The generosity of the state is a magnet for a myriad of illegal immigrants - as the Sweden Democrat Party denounces," he said.
RIPRODUZIONE RISERVATA © Copyright Adnkronos.