Italy prevented 'many' migrant deaths in Diciotti case - Conte
POLITICS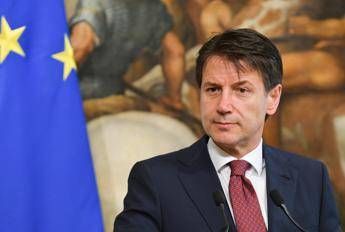 Pubblicato il: 12/09/2018 13:14
Italy averted "many" deaths when its Diciotti coastguard vessel rescued 190 migrants from an overcrowded boat off Lampedusa in mid-August, premier Giuseppe Conte told lawmakers on Wednesday. The migrants were then stranded at sea for 10 days during a standoff with the European Union when interior minister Matteo Salvini stopped them disembarking in Sicily unless other states agreed to take them in.
"The evidence presented leads us to conclude that without the concrete and direct intervention of the Italian coastguard, many of these people would have perished," Conte told the Senate upper house of parliament.
Conte also accused Malta of "inertia" over the incident which began at 8.53 am on 15 August when Libyan authorities alerted Maltese counterparts to the presence of the migrant boat in Malta's search and rescue area, 50 miles south of Malta and around 100 miles from Lampedusa.
"Noticing the inertia of the Maltese authorities in their search and rescue area, the Italian coastguard's general command judged that it would probably be necessary to intervene and transfer all the boat's passengers to another vessel," Conte stated.
The Diciotti picked up the migrants 17 miles off Lampedusa after they were refused entry to Malta, whose coastguard "basically indicated the route taken by the migrant boat," Conte said.
Thirteen of the rescued migrants were taken to Lampedusa because of serious medical conditions. But the remaining 177 were stuck in international waters for five days and spent a further five days aboard the Diciotti at the Sicilian port of Catania before being allowed off.
The standoff came to an end when Italy's Catholic Church, Ireland and Albania agreed to shelter most of the migrants.
"What has changed from the past is that Italy is no longer willing to indiscriminately welcome migrants, and to fuel - albeit involuntarily - human trafficking," Conte told the Senate.
Last month's Diciotti incident "was not an attractive page in European history", he said.
"Europe lost the opportunity to concretely uphold the principles of solidarity and responsibility (in managing migrant flows) that are constantly cited being among its fundamental values," he concluded.
Although the pace of boat migrant arrivals to Italy has slowed sharply over the past year, some 700,000 have landed since 2014 and Salvini has vowed to deport half a million illegal immigrants from the country.
RIPRODUZIONE RISERVATA © Copyright Adnkronos.